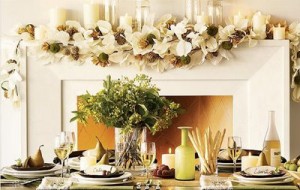 Surviving the Holidays When You've Had a Loss
It's the holiday season and everyone appears to be merry — except for everybody else who is missing a loved one! The holidays are the most difficult time of year for those who have sustained a loss. Two years ago, I wrote about the death of Susan, my sister-in-law and friend. She died a few days before Thanksgiving and her loss resonated throughout the holiday season and beyond.
That first year, Susan's Cincinnati family held a carrot cake bake-off on Thanksgiving in her memory. Everyone put on blindfolds as they taste-tested Susan's cake and other carrot cakes — one from a renowned bakery. While Susan's cake didn't win, the activity certainly kept her memory alive! Click here to read Holiday Grief: Missing Susan and Keeping Her Memory Alive.
Our book, The Living Memories Project: Legacies That Last, was motivated by the loss of my mother and the quest to find out how to transform grief into significant action and meaningful memories. The 32 people we interviewed for the book taught us numerous ways to keep memories alive in ways big and small. From recipes, memory books and memory quilts to films, foundations, and scholarships, our book gives specific ways to honor the memory of a loved one. We are pleased that our readers tell us that they have found it comforting and healing. We are honored that The Living Memories Project won a Silver Medal in the Category of Grief in the 2014 Living Now Book Awards. Please consider our book as a holiday gift for your friends and family members who have sustained a loss.
At this time of year, we want to thank all of our friends and readers for your interest and support. Our new book, My Living Memories Project Journal, was published this fall and carries forth our mission of helping people to transform grief into positive action and living legacies.
May you always find comfort in living and loving memories and may the memory of your loved ones forever be a blessing.
Wishing you and your family a happy and healthy 2017!
Here are some tips for getting through the holidays:
Make an album or collage of your loved one, especially with family and friends enjoying happy times.
Prepare a dish that was a favorite of your loved one and share food memories.
Watch videos of special events and uplifting moments involving your loved one.
Share a favorite anecdote or story about the person who is gone.
Watch their favorite holiday movies and sing their favorite songs.
Give your loved one's clothing to the needy.
Donate to a charity in memory of your loved one.
Light a candle.
And if you're just not feeling the holiday spirit, try these:
If you feel lonely, help those who are less fortunate. Volunteer at a soup kitchen, hospital, or nursing home, etc.
If it's just too difficult and painful to celebrate in the customary way this year, make a new tradition, e.g., going on vacation, going to the movies, and changing the venue.
Instead of sending your usual cards, send cards or care packages to those in the military and thank them for their service.
It's always a good idea to seek out counseling, or a support or bereavement group.